Aerolase® Era Laser can be used to rejuvenate the skin of the face, hands, neck, and decollate. It is an ideal to treatment to correct sun damage, age spots, large pores, acne scars, scar revisions, various types of cutaneous lesions, and wrinkles. The laser is pulsed across the skin surface in a carefully controlled manner, gradually vaporizing old tissue to stimulate the growth of new skin and collagen for a smooth, evenly toned, and youthful appearance. This technology provides faster regrowth of new skin cells with minimal discomfort and minimal to no downtime.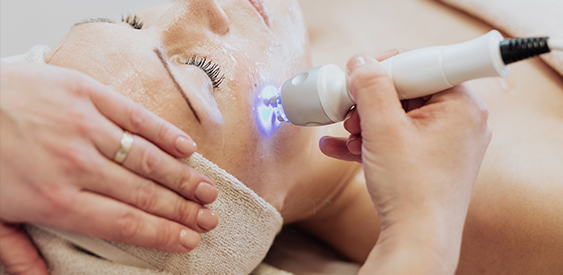 ---
Aerolase® Neo Laser is taking skin rejuvenation to the next level with a 1064nm wavelength laser that also uses 650 microsecond pulse technology. This new platform can address a variety of concerns, including permanent hair reduction (laser hair removal), treatment of ingrown hair (PFB), melasma, acne, acne scars/PIH (post-inflammatory hyperpigmentation), pores, psoriasis, spider veins, also known as telangiectasia, replaces Sclerotherapy. This laser is also extremely effective for the treatment of rosacea and age spots. With minimal to no downtime or side effects, the non-invasive Neo is quickly becoming a favorite treatment among patients and practitioners alike. These treatments can be effective for the face, neck, décolleté, and body.
Skin rejuvenation with an Aerolase Photofacial treatment IPL laser (intense pulse light) at Wrinklesaway, provides patients with a gentle path to smooth, clear skin. The laser energy from this device is delivered to specific layers of the skin. This energy breaks up deposits and minimizes inflammation that causes many common skin-related issues. Whether you are looking to prevent signs of aging or restore your youthful appearance, Aerolase laser technology can help you achieve your skincare goals. For most people, treatments will be repeated every six months, although for some, results can last up to a year.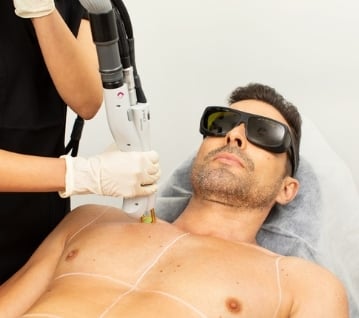 ---
Aerolase® Reverse Laser is a new treatment option to correct and prevent the signs of aging. This unique one-of-a-kind procedure simultaneously stimulates collagen and erases all skin imperfections. You will begin to observe immediate, long-lasting results while increasing your collagen and reducing wrinkles. You will also notice a decrease in hyperpigmentation, rosacea, and redness, as well as a decrease in pore size and acne scarring. You will also be able to address the texture and tone of your skin, including dryness, laxity, and loss of collagen. The Reverse Laser is a powerful treatment with minimal to no down time, you will begin to see flawless skin with just a single treatment, however, we do recommend a series of 3-5 treatments annually to continue to turn back time and reverse the aging process.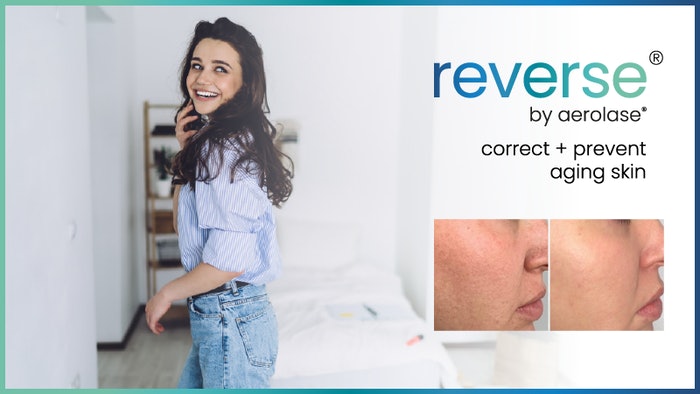 ---
Celluma (LED) Light Therapy
ACNE – ANTI-AGING – PAIN
Celluma Light Therapy is Light Emitting Diode (LED) phototherapy is the application of light energy to tissue to obtain therapeutic benefits. The energy is used to improve cellular performance. Phototherapy is known for its healing and anti-inflammatory properties and has a variety of applications across many medical fields. Research has shown that phototherapy can: increase circulation, accelerate tissue repair, decrease wrinkles, decrease inflammation, improve skin tone and wrinkles, texture and clarity, ease muscle and joint pain, stiffness, spasm and arthritis and kill acne bacteria, and much more.
Celluma is unique and quite unlike any other low-level light therapy device available today. Based on NASA research, Celluma delivers blue, red and near-infrared light energy simultaneously to safely treat a wide variety of conditions. Each wavelength is absorbed by different molecules that act as a signaling mechanism for different cellular processes. For example, some reduce inflammation and some kill bacteria, while others enhance localized
circulation.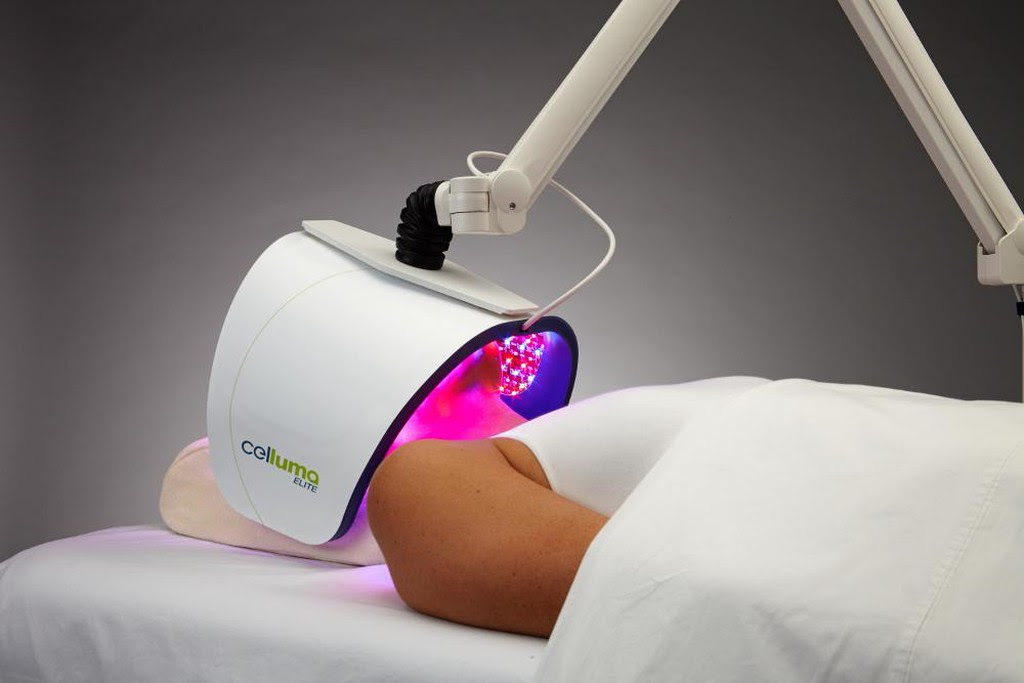 ---
Subnovii
Subnovii Is an advanced plasma technology device that is FDA approved. It features a patented low frequency wavelength plasma fibroblast therapy (or plasma skin resurfacing) that delivers low-frequency energy to rejuvenate the skin. This technique allows for the treatment to be more precise with predictable outcomes, and the healing time is also reduced for the patient. This device is designed to treat areas around the mouth and eyes for non-surgical skin tightening.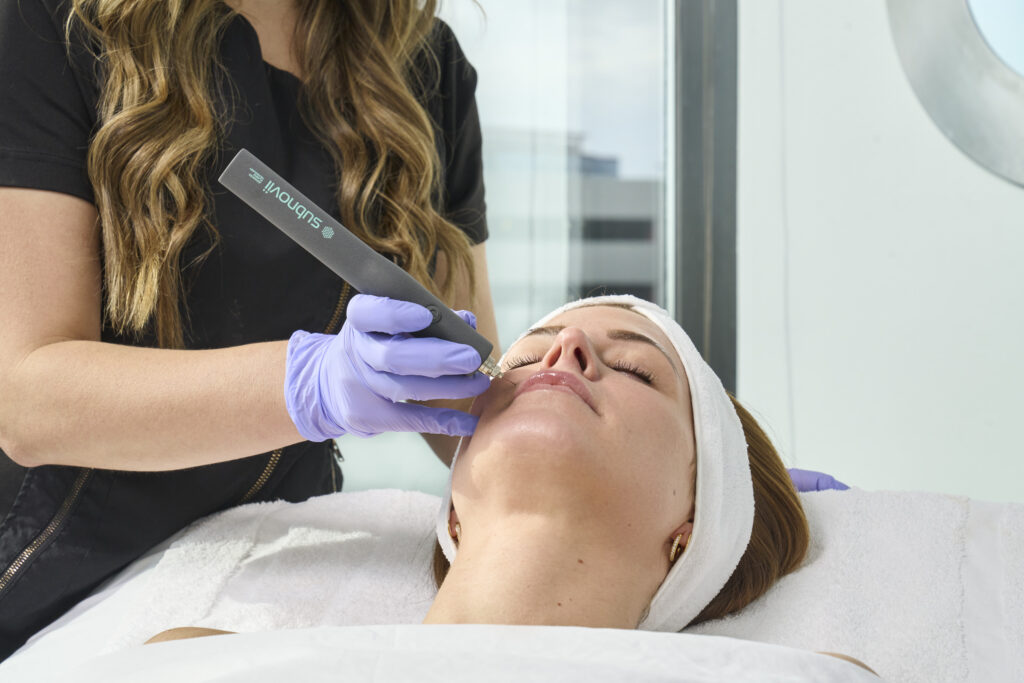 ---